Julia Lang-Shapiro
Juror Statement
It was my pleasure and honor, to be included as a juror for the 2020 Mosaic Arts International Exhibition. I was truly awed and inspired by the incredibly diverse works from all of the contributing artists.
The human impulse to create art is universal, and the arts have been a way to communicate beliefs, and express ideas about the human experience, throughout all stages of civilization, and in every region of the world. For all of these artists, this is their language, their creativity and expression. They will leave behind their mark, and this artwork will document who they are at this moment in time. As I viewed the works, and read the artist's statements, I felt privileged to have a window into each artists' creative process.
The arts are the voice and memory of all societies.  They express perceptions of the past, present existences, events, feelings, ideas and thoughts about human life, learnings and beliefs. Art is one of the main resources for broadening our experiences beyond events in our surroundings. As artists, we have to give ourselves over to creative expression, and to be willing to share our creative experiences with the world around us. For adjudication, this takes a certain amount of determination and courage.
Congratulations and thank you, to all of the artists who have submitted work.  The submissions showcased: originality, artistic voice, and intense technical skills. The selection process was challenging, and while I was happy to see many of my preferred works move onto the final round, there are inevitably pieces that didn't make it through.  As an exhibiting artist, I have been in that position numerous times.  I encourage you to continue on your development and exploration of artistic expression, and share your work as much as you can!
My Juror's Choice Award selection is the triptych Light as a Wave as a Particle created by Yulia Hanansen.  The use of color creates such dynamic movement and depth in the piece.  The panels are an undulating ocean of technicolor smalti glass, showcasing the myriad of values found in the color spectrum. This piece stood out to me from the first moment I saw it.
Thank you to SAMA Executive Director, Dawnmarie Zimmerman, for her excellent guidance in this process, and my fellow juror Anabella Wewer, for sharing her expertise and insights with me.
Julia Lang-Shapiro
Julia Lang-Shapiro is the Director of Media, Visual and Performing Arts for Long Beach Public Schools. In addition to presenting professional development, and hands-on art making workshops, at the local, state and national levels, she is the current president of the Art Supervisors Association, and the Eastern Region Representative for Supervision and Administration in the National Art Education Association.  As an exhibiting mixed media artist her work has been featured at the Heckscher Museum of Art, the Hillwood Art Museum, The Long Island Museum, and the Brooklyn Art Library, as well as the Art League of Long Island, The Mills Pond House, The Huntington Arts Council, and East End Art Gallery.  Ms. Lang-Shapiro holds a BA in Art Studio, an MS in Education, and a PD in School District Administration.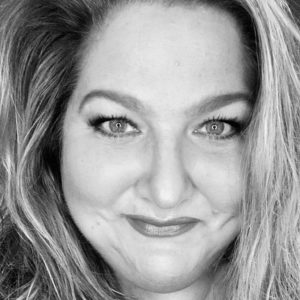 Anabella Wewer
Juror Statement
Any juried show is a representation of the combined perspectives and backgrounds of the jurors, the limitations of the show's criteria, and the pool of entries, including its supporting materials. My hope for Mosaic Arts International is not just that it shows the best of our community, but that it helps to elevate mosaic's acceptance as a fine art within the larger art community.
Our main directive was to judge each work as a fine art mosaic. This proved difficult, as I was faced with works that go against what I think of as mosaic, which is not anything made up of pieces and assembled together. Assemblage and collage are more apt descriptors of that, and separate disciplines. Depending on materials, some works more accurately fall further into other categories, making it easier to define what mosaic isn't than what it is. Innovation and experimentation, to me, is not about redefining what mosaic is, but rather what mosaic can do; to push the techniques and materials into new ground without losing the very definition of this ancient art form.
That left me, then, evaluating some pieces not as mosaic, but solely as fine art — an equally difficult to define and much more subjective measure. Craftsmanship can, and does, separate craft from art, and fine art from art; and as such it was a big part of my criteria. Mastery of technique, finishing, and presentation, along with originality, design principles, and art's ability to convey or elicit emotion, all played a role. The resulting show is one that aptly represents the varied work of the SAMA membership, and though I would not consider all of the pieces mosaic, all present at least some characteristics of fine art.
The work that most challenged me is Violet, by Donna Van Hoosier. Concerned with setting a precedent of defining mosaic as something I don't believe it is, Donna's mastery in working only with the limited color palette of electric wire to present us with a beautifully and expertly executed portrait, elevates the work to the fine art category. I am thrilled for it to receive the Contemporary Innovation Award, which "challenges the definition of mosaic art."
Part of the mastery of one's medium is to know which technique and which materials to use, and to decide on scale and proportion to achieve one's artistic vision. The Technical Distinction Award was unanimously awarded to Michael Kruzich's Trittico del Pacifico, which employs different setting techniques to great effect — up to and including miniature mosaic in a grand scale.
Jacki Gran's Fire Within truly represents the best of our discipline, receiving the Best in Show award. Figurative work in mosaic is a tricky proposition. If an image is used as a guide, the art is in the creation of the drawing or painting, relegating the mosaic portion to be an interpretation of the original. Jacki's work, however, displays mastery of materials, color mixing and technique, as well as a fundamental understanding of andamento, to allow us to view the work primarily as art, with all of its emotions and meaning. Surely, painting can produce a beautiful portrait, but the lines and luminescence of hard materials in this work produce an effect that cannot be achieved with paint — a perfect example of what mosaic can do that other mediums cannot.
My Juror's Award goes to Barbara Uhlenbruch's Goodbye Old Life. At a time when we are all wondering what the new normal will be, I feel the emotion of the lonely figure, crumpled clothes, waiting attitude, searching and hoping for a better future. The color work within the simple andamento is anything but simple. It's a rich, vibrant darkness that leads to light using a beautiful gradation, a personal favorite, punctuated by bits of gold. I can imagine standing there, next to the figure, waiting.
In the Architectural and Site-Specific category, some work falls easily within the fine art category in every other way, except for being fixed to a location, and perhaps having required specialized installation expertise. Some installations are the work of adults or children from a community, with no training in mosaic fabrication at all. Some of those have specific restrictions that further challenge the artist leading the work, such as requiring that no cutting of material by the participants be allowed for safety reasons. In those works, I was looking for the expert leadership of the artist in ensuring consistently clean work, and maintaining a level of craftsmanship from the participants that pulled the work together. I required of myself that the stories that came along with the work didn't overly influence my objectivity in looking at the pieces for their artistic and technical merits. The artistry of each piece, within the confines of the restrictions placed on the artist, was perhaps the most important. Designing a large work to compensate for the limitations, is not easy. We were rewarded with many shining examples of this criteria. Bonnie Cohen's Connect received the Best Architectural award, while Ann Wydeven's La Casa de la Esperanza Charter School received the award for Best Community Mosaic.
It was an honor to be asked to judge this edition of MAI. My thanks to SAMA's Board of Trustees and to Dawnmarie Zimmerman, for trusting me with the task and providing the guidance and support necessary for the successful completion of the process. Many thanks to my fellow juror, Julia Lang-Shapiro, for the insight and perspective on each piece. Thank you also to all who submitted work for consideration; I am equally inspired by some of the work that through the vagaries of the process did to make it into the show, as with the pieces that did.
Anabella Wewer
Macungie, PA, USA
Anabella Wewer
Anabella Wewer is a graphic designer, passionate metalsmith and an internationally exhibited mosaic artist.   A native of Caracas, Venezuela, and fluent in four languages, Anabella is well travelled and has studied mosaic all over the world with contemporary mosaic masters. In addition to her current studio practice she currently teaches and curates educational experiences with visiting instructors to the US.